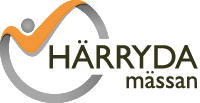 DATE: September 1-3rd 2022
PLACE: Wallenstam Arena
ORGANIZER: Mässgruppen

EXHIBITOR INFORMATION

In your stand white profile walls, graphite grey carpet and electricity 10A is included.
In our webshop here on the left hand side you can order equipment to your stand such as counters, screens, storage, brochure racks etc.

We offer a number of different graphic services and can help you with signs, tensioned banners and other graphics.
Find out more in the webshop under Graphic Products or contact us for more information.

SEND IN YOUR ORDER IN GOOD TIME TO AVOID EXTRA CHARGES.
Orders made after last date- the price list +30% applies.
Orders made on site- the price list +50% applies.
Last date: August 11th
MOVE IN: August 31th 2pm- 9pm
MOVE OUT: September 3rd 4pm-10pm
WALLS: After the exhibition the walls should be restored to original conditions, any damage will be charged the exhibitor.
GOODSHANDLING: Costs for unloading, loading and handling of your arriving and departing goods will be charged according to current tariff at Mäss-Service.
Read more here

Malmö Mäss-Service contactperson:
Linda Knöös
This email address is being protected from spambots. You need JavaScript enabled to view it.
+46 761-274300 Direct
+46 40-30 67 20 Office